Console Solutions

Engineered for 24/7 Command Center Environments
The Simplicity Console is cost-effective and ready to ship quickly to your facility.
Benefits of the
Simplicity

Console​
Ergonomic Design
Mission-critical operations centers require long shifts; selecting the right console improves operator comfort and performance.
24/7 Durability​
Built to withstand the demands of a 24/7 operations center environment.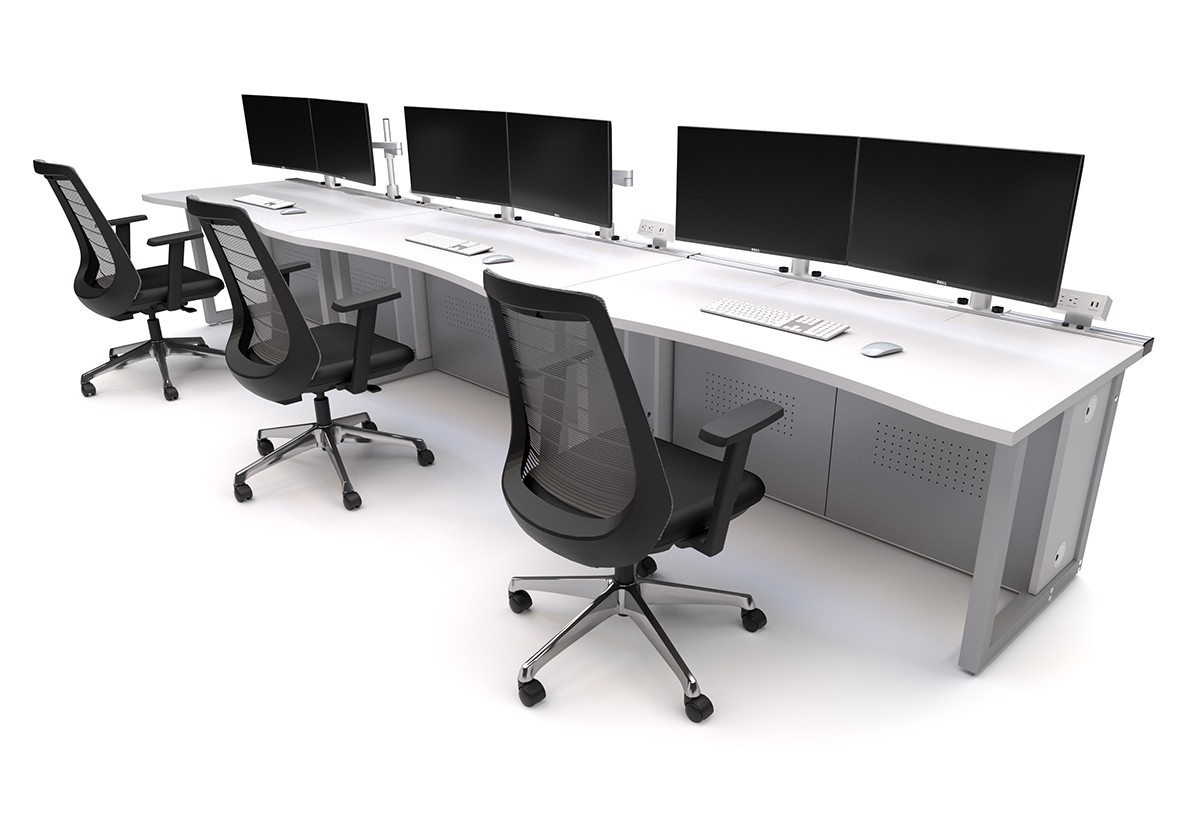 Cable Management​
Organized cables promote proper air flow, decrease unintentional disconnections, and ensure cable longevity and signal integrity.
Equipment Enclosures​
Built to accommodate a wide variety of operator equipment, ranging from standard CPUs to laptop docking stations and rack-mounted devices.
Superior Aesthetics​
Ensuring that your center is highly functional, while also showcasing your commitment to innovation and preparedness.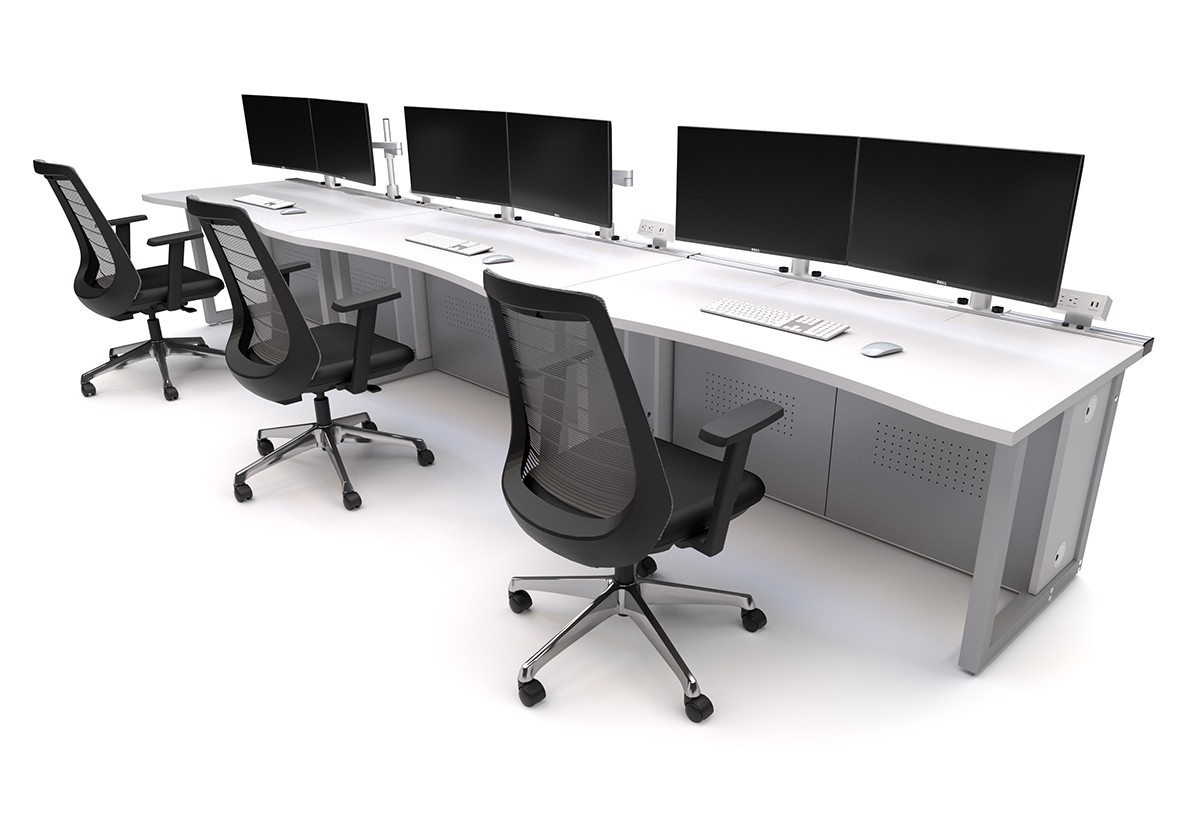 Seeking
Custom Console Designs

for Your Control Room?​
Let Constant's in-house design team develop customized renderings for your console project​.